Post by zekeybomb on Jan 25, 2015 17:19:20 GMT
I feel like gushing a bit about my favorite of my made up races
! so heres some examples of Urchin folk! (found mostly women but i have a few examples of men)
URCHINS
size: small (3'5 - 4'0)
life span: 80 years
common alignment: (lawful, neutral or chaotic)Good
common jobs: Farmer, Animal herder, Blacksmith, Harrier, Carpenters
common class: Rogue, Druid, Ranger
traits: dog ears, dog tail, rounded incisors, paw feet
Pathfinder Stats
+2 Dexterity, +2 Charisma, –2 Strength:
Urchins are nimble and strong-willed, but their small stature makes them weaker than other races.
Small:
Urchins are Small creatures and gain a +1 size bonus to their AC, a +1 size bonus on attack rolls, a –1 penalty to their CMB and CMD, and a +4 size bonus on Stealth checks.
Fleet of Foot:
Urchins move at normal speed and have a base speed of 30 feet.
Fearless:
Urchins receive a +2 racial bonus on all saving throws against fear. This bonus stacks with the bonus granted by halfling luck.
Halfling Luck:
Urchins, like their cousins the Halflings, receive a +1 racial bonus on all saving throws.
Keen Senses:
Urchins receive a +2 racial bonus on Perception checks.
Weapon Familiarity:
Urchins are proficient with slings and treat any weapon with the word "halfling" in its name as a martial weapon.
Languages:
Urchins begin play speaking Common and Halfling. Halflings with high Intelligence scores can choose from the following: Dwarven, Elven, Gnome, and Goblin.
Cultural Info:
Exports: Urchinware (arms, tools, armor and other metal trinkets), Vegetables(cabbage, turnips, onions, potatoes, tobacco, tomatoes, peas, carrots, wheat, barley, corn, broccoli), Fruits (apples, pears, cherries, figs, dates, chestnuts, nuts, berries and strawberries), Meats (pork, beef, chicken, mutton, rabbit, goat, venison, goose, duck and local fish), Animals (cows, chicken, pigs, riding boars, ponies, short-oxen, rabbits, sheep, goats and geese) and Alcohol(urchin Ale, Cider, Perry, Strawberry liquer, cherry liquer, fig liquer, amaretto, berry beers, wheat/barley beer, vodka and chestnut beer)
towns: urchins live in shires much like other halflings. Their homes are built into the sides of hills, or partially underground with only the entrance way above ground. Urchin homes have short ceilings, a chimney stack as well as a few exit pipes from their stoves. Their houses are often called a warren. urchin farms on the other hand are built above ground similarly to human farms. Shires commonly have a windmill, quite a few farms and homes, a few forges, a tavern, out door festival grounds (benches and tables) a few guard towers (made of wood and occasionally stone or sand stone depending on the climate), a single mine and shops that are usually tents or small additions to the front of a warren. Shires are the size of a small to medium town. Urchin towns are located in tundras (where they can farm) forests, hills, grasslands and deserts(by the river)
Urchins are a peaceful and fun loving race. They commonly hold festivals for anything they feel would be a good excuse for one, often with lots of drink, food and fireworks. Urchin adults generally will enjoy alcohol and a pipe of tobacco while the children would be found running around and playing, usually an Urchin bard will be found playing music and often have dancing men, women and children around them enjoying the happy jigs and reels. despite having fun at any excuse, Urchins strictly hold their festivals in the afternoon, reserving the morning and noon for hard, and diligent work. Urchins firmly believe in working hard and playing hard.
Urchins commonly are a very excitable, naive and happy go lucky race. They are known for their loyalty, good humor and attitude, diligence, stubbornness and friendliness. Urchins are trusting and friendly with most races but they commonly are distrustful of Goblins, Drow, Gnoll, Hobgoblin, Orcs, Hill giants, Revenants, Duergar, Bannik, Fiends and Incubi/Succubi. Urchins are most welcoming to Hobbits, Humans, wood Elves and mountain Dwarves.
An Urchin possibly from a cold climate judging by the clothes
A male Urchin possibly from the same climate as the one above
A male Urchin rogue
An Urchin fighter of some sort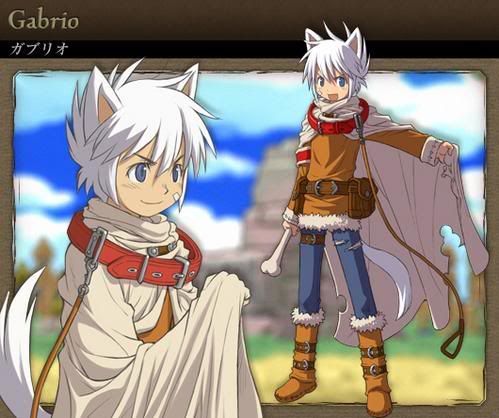 an Urchin girl with dog themed items
an Urchin not in her proper setting / timeline ...lord only knows why
an Urchin ninja
an Urchin woman possibly from a desert climate (judging by clothing)